In My Shop!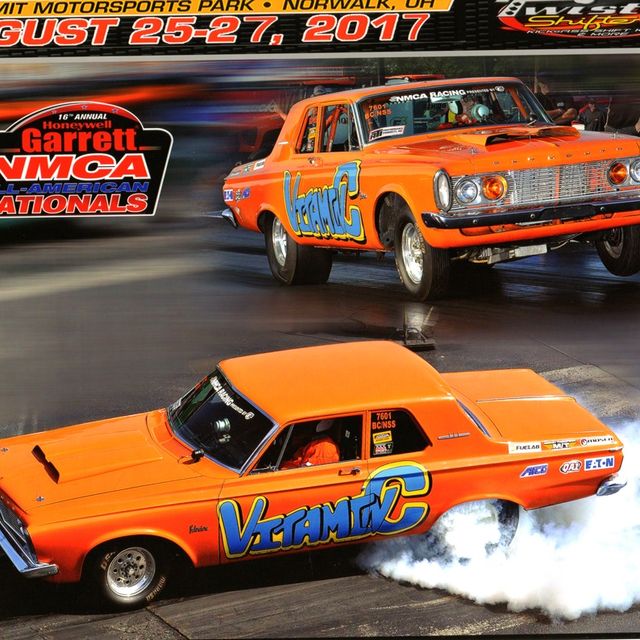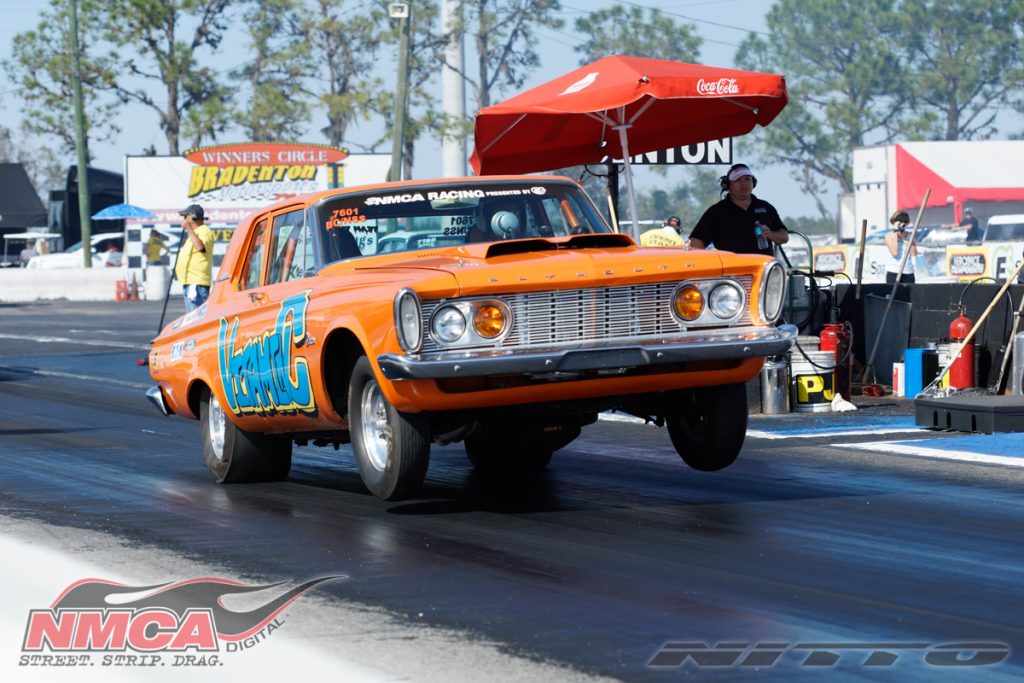 I bought a 1963 Plymouth Belvedere post car, raced since the 80s as the Vitamin C, in 2009. I raced it many years as my backup car. In 2017, both the Screamin' Woody and the Texas Thug were finished and ready for Competition. In January 2018, I sold it to Dave Lewis who owned a Body Shop in Broken Arrow, Oklahoma. The paint job on the car was in Lacquer from the 80s, and horribly crackled. It also had a dent on the roof from a bounce when on the lift of a stacker, and a little dent on the left rear fender from another trailer incident. He told me that he wanted the car to repair, repaint and race. I sold him the car only under the condition that it stayed the Vitamin C.
He agreed, and mechanically took the car to bare metal.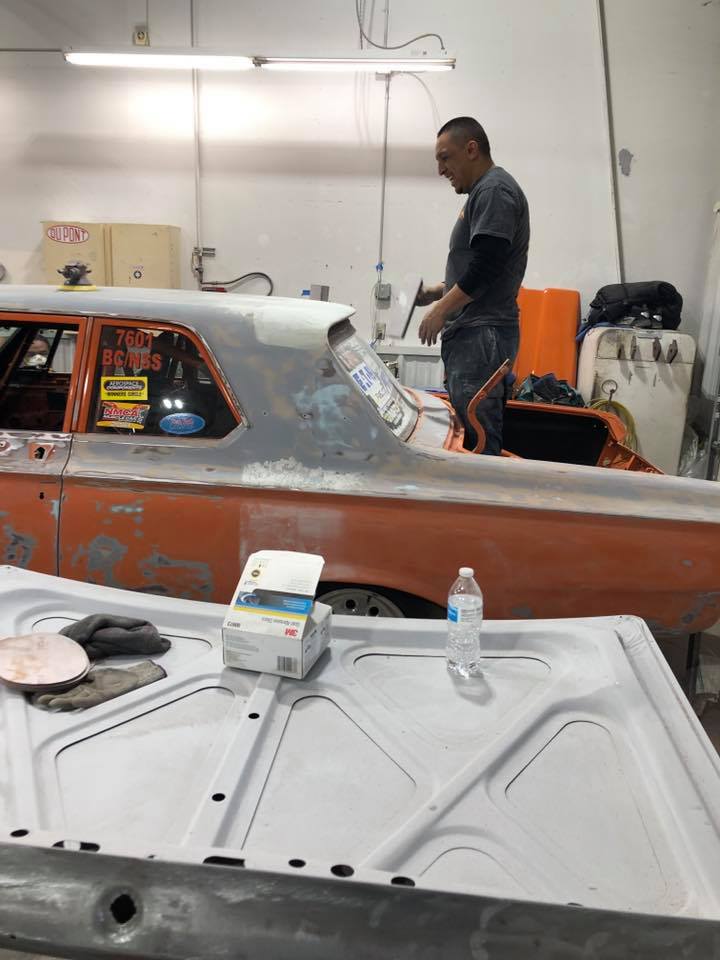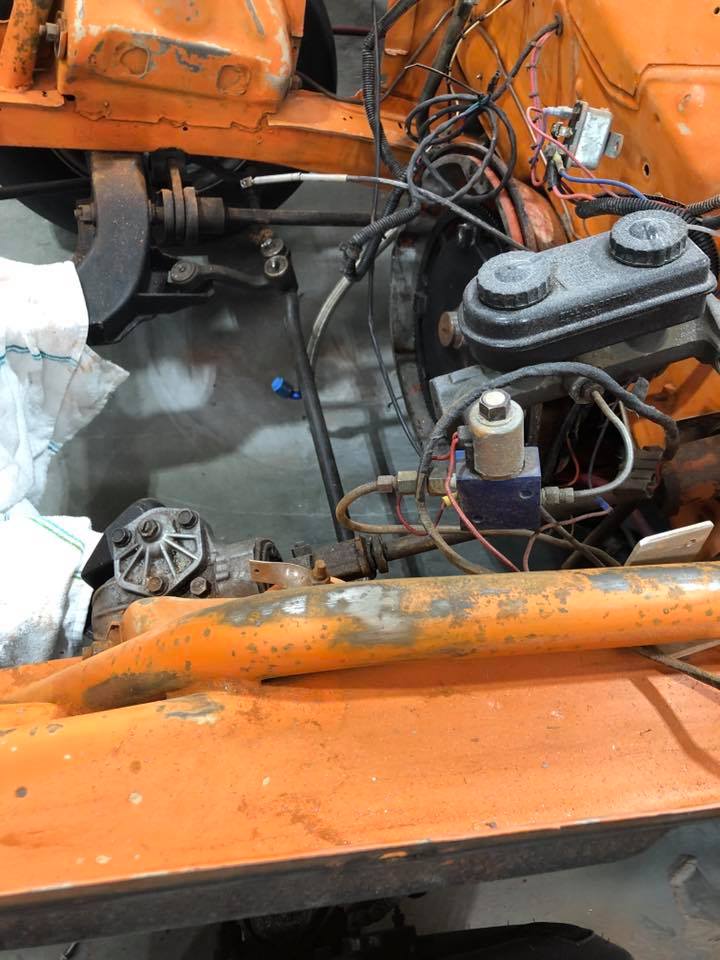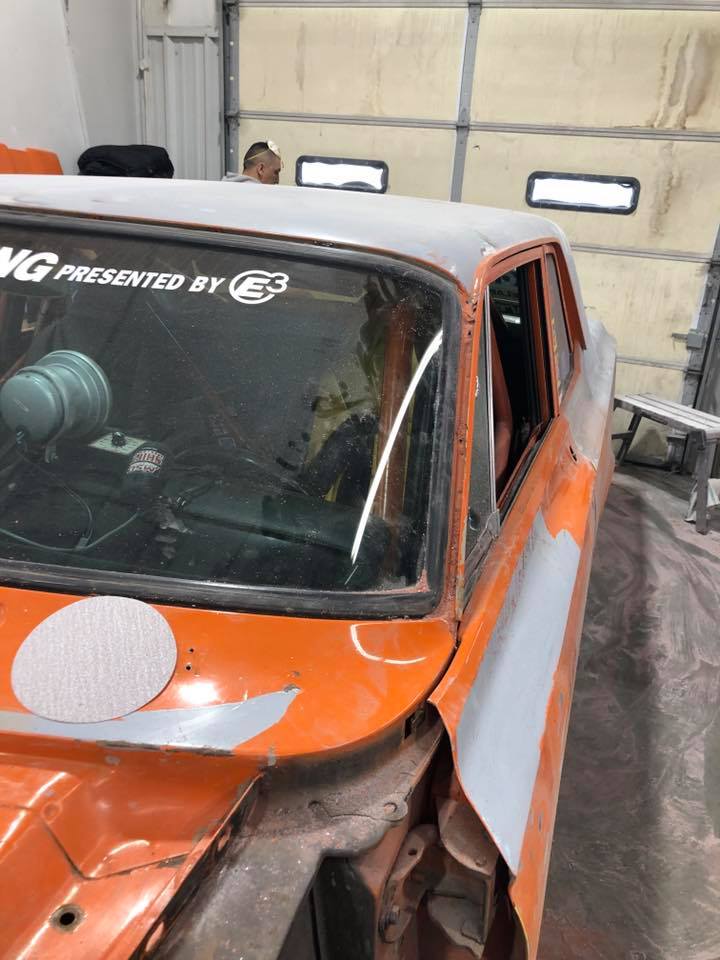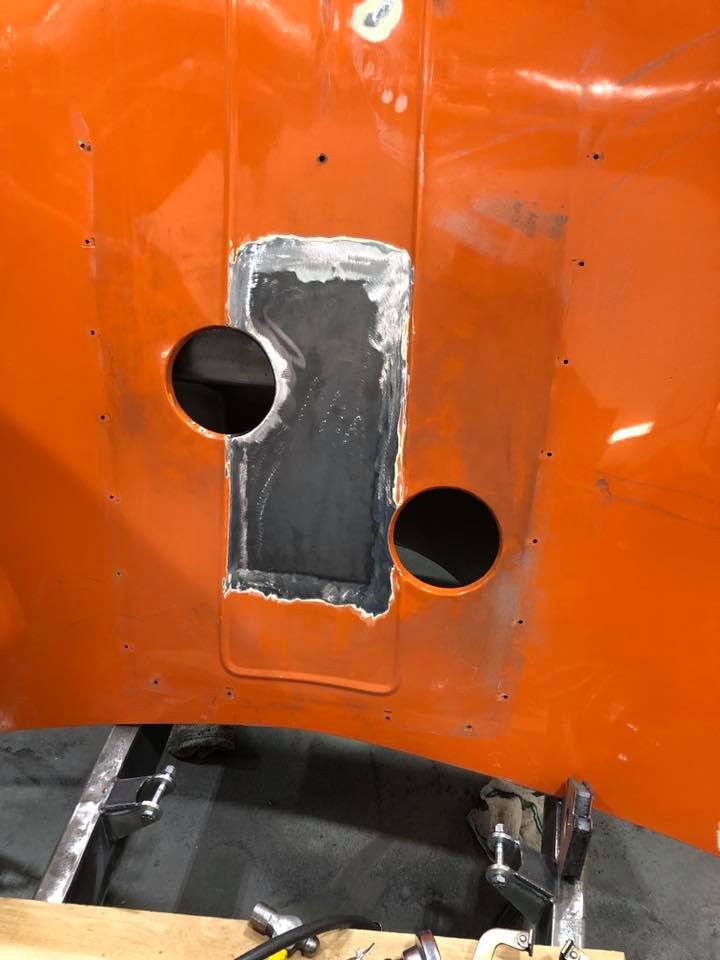 Dave sent me the above progress photos. Shortly after the car was finished, I got a call from him telling me that he'd just had a stroke and would I buy the car back. At the time, I was way over the bag limit on drag cars (since sold two of them), and so I declined.
In 2019, I saw the car pop up on Racing Junk for $75K. Months later I saw it at on TV at auction with Mecums. I believe it bided close to $50K but was a no sale. Over the last two years I've seen it for sale for $70K and then it changed hands to Elite Motorsports – the people who sponsor Erica Enders' Pro Stock car. I later found that they traded Dave's sons for the car for $30K and a race Hemi motor. The car was listed for $70k and then $60K. Last month, I saw that they dropped the price to $45K. I emailed Elite on a Saturday making an offer for substantially less, saying I could bring a Cashier's Check and pick up on Tuesday. Sunday, I got a call to see if I was serious, and I assured him I was. I was told he'd make calls to the owner. Thirty minutes later I was told to come get it.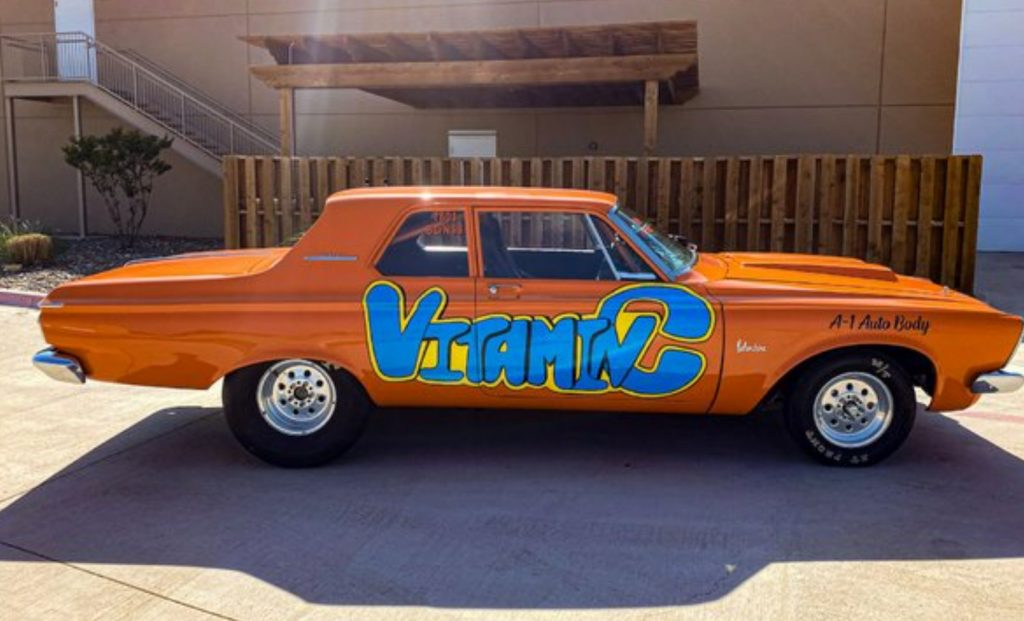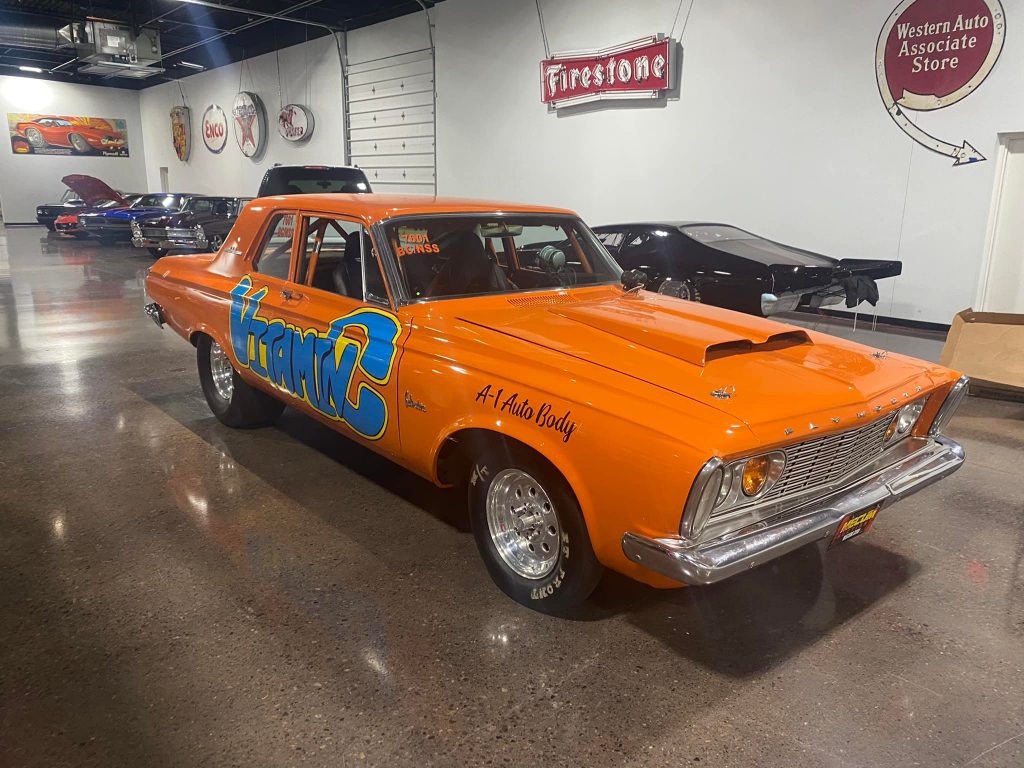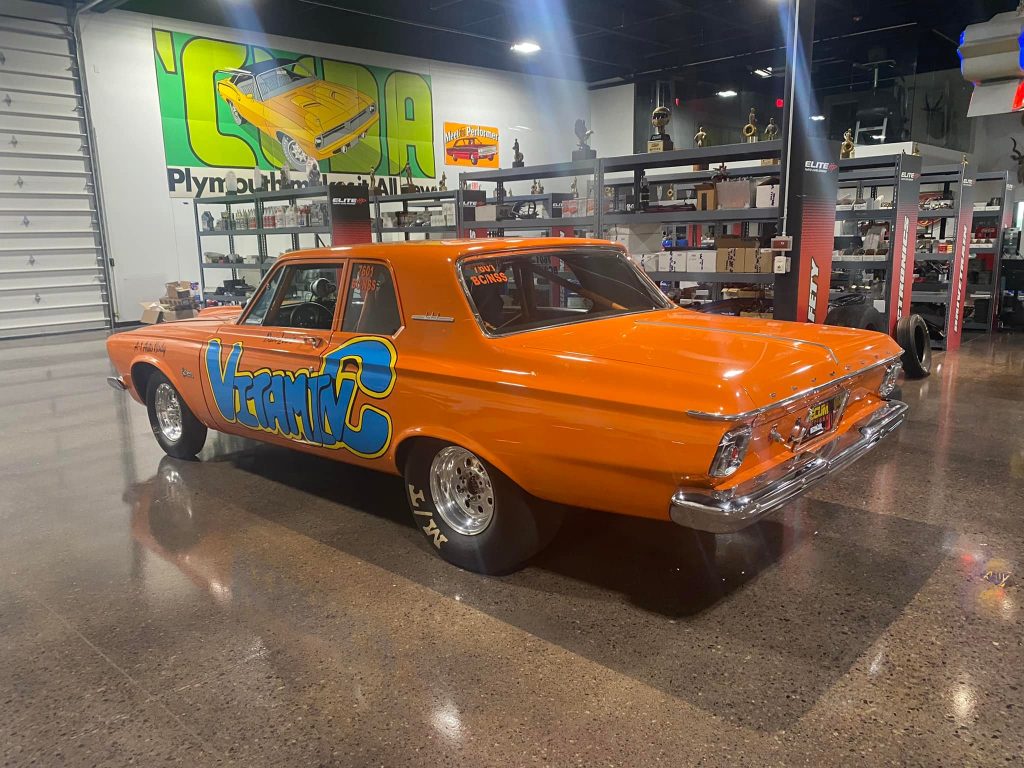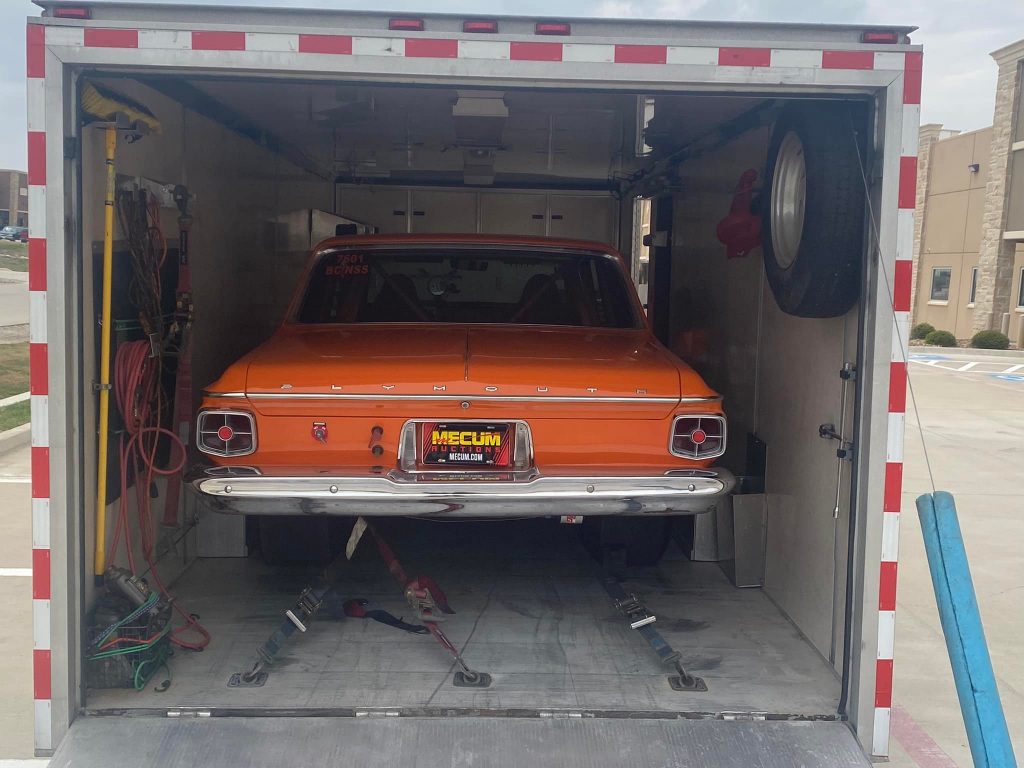 Once home I put the car on the rack to give it a good going over. I order a PPP Shifter to replace the shifter they put in the car – but they're taking 6-months to deliver. I also ordered new belts, aluminum fuel cell, spark plug wire looms and some other this and that's.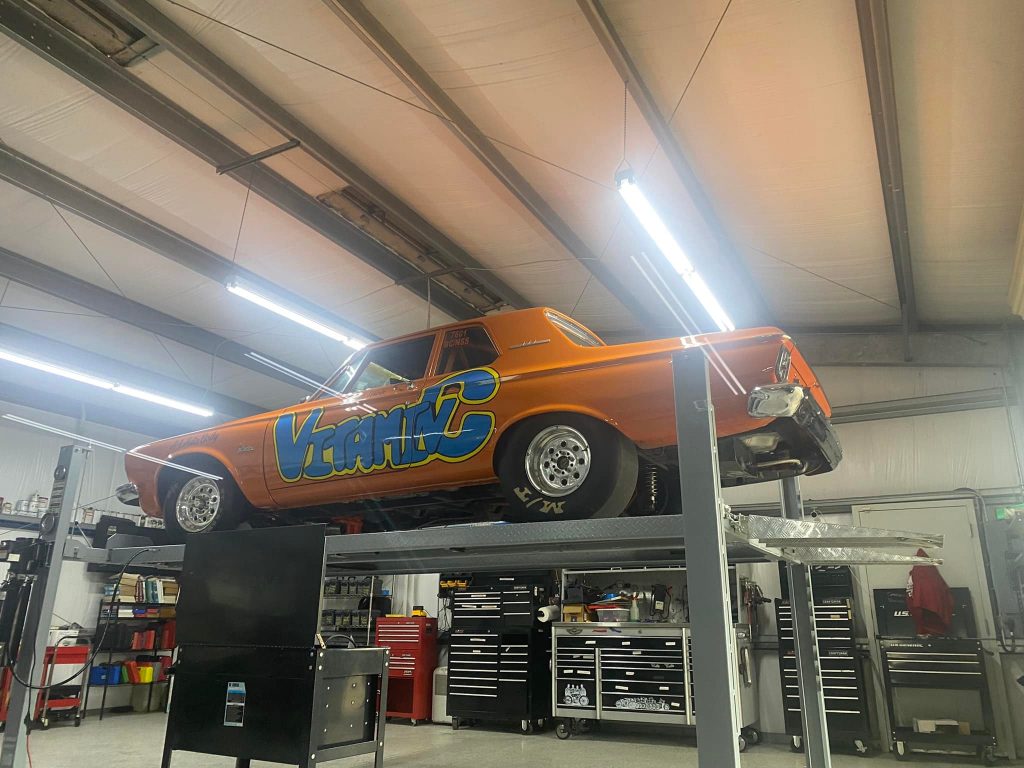 Over the next few weeks, I'll be going through the car to get her ready to race again. I'm really glad she's back where she belongs.